Details
A Qubino Flush RGBW Dimmer az RGB / RGBW LED csíkok és a sima fehér LED csíkok vagy izzók vezérlésére használható fényerőszabályzó számtalan színopció létrehozásával, és 6 különleges jelenethatással.
Ezenkívül a halogénlámpákat és a ventilátorokat is vezérelheti. Rendkívül kicsi mérete lehetővé teszi a fali aljzatok és kapcsolók mögött a könnyű telepítést.
A vezérelt eszközök tápellátása 12 vagy 24 VDC lehet. Az összes IN és OUT terminál felhasználó által konfigurálható LED-vezérléshez vagy 100 kΩ-os jel leolvasáshoz.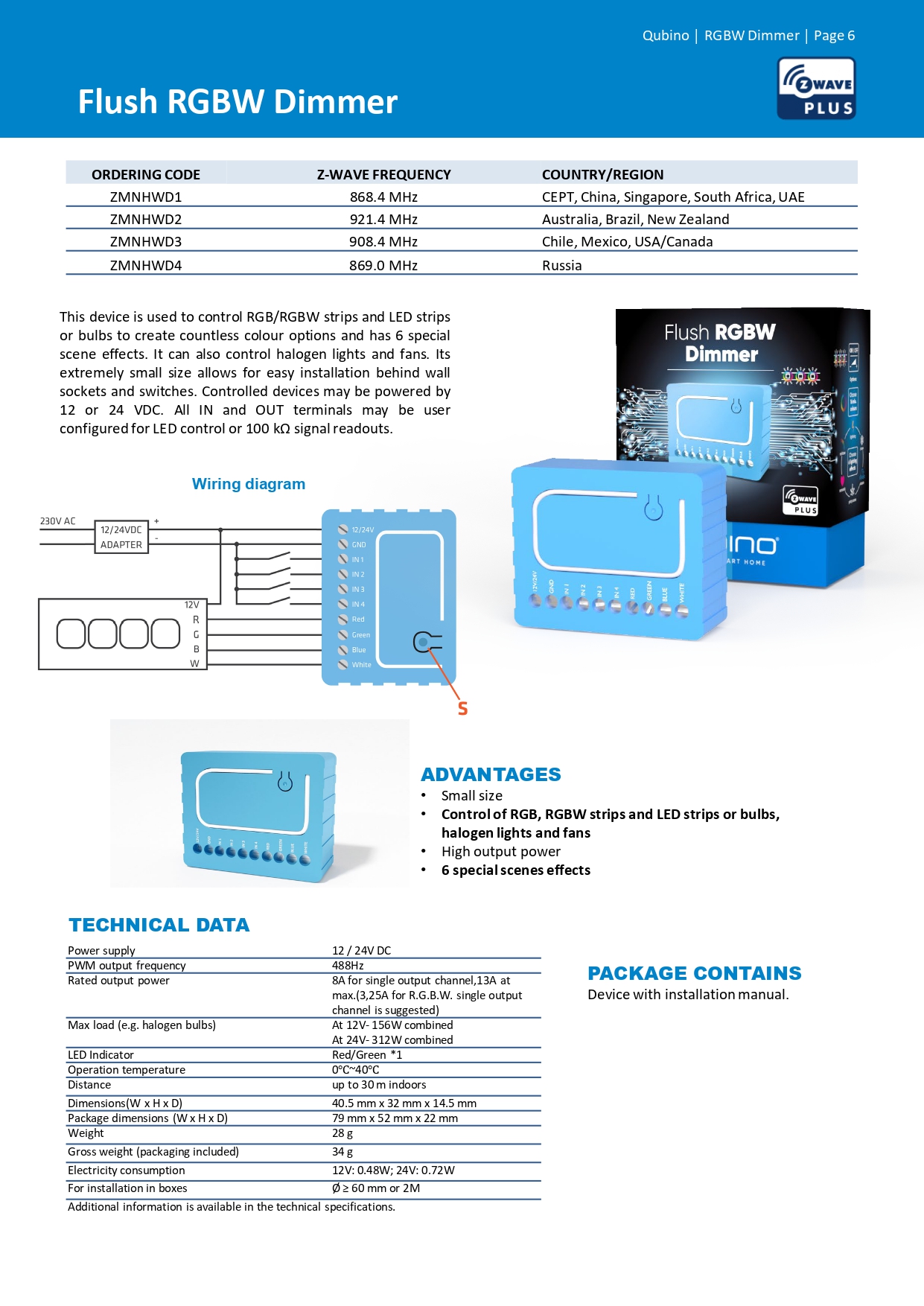 Opinions
Be the first to review this product!