Sonoff THS01 Temperature and Humidity Sensor for TH R3 Origin and Elite relays
Details
Sonoff THS01 Temperature and Humidity Sensor:
Wider Monitoring Range: Temperature measuring range from -40℃ to +85℃ and humidity measuring range from 0 to 100%RH.
RJ9 Connector: The sensor connector is upgraded to RJ9 4P4C, supporting hot-plugging making the connection more stable and reliable.
Easy To Use: Just plug the THS01 sensor into TH Elite/TH Origin.
Specification:
Model: THS01
Color: Black
Cable length: 50cm
Connector type: RJ11 4P4C
Working temperature: -40℃~+85℃
Working humidity: 0-100%RH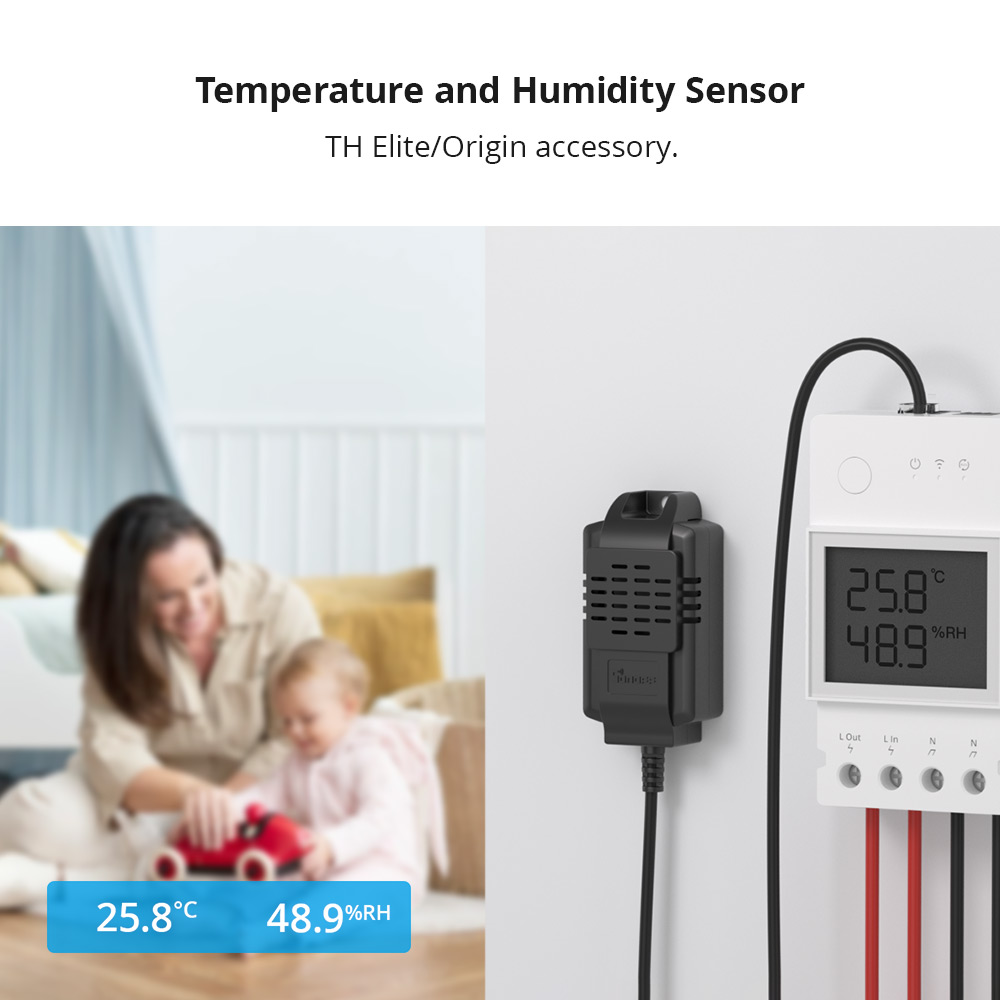 Info
Stock
More than 5 pcs in stock
Opinions