Sonoff TH16 Elite (R3) WiFi smart relay (230V/16A and NO/NC dry contact) with sensor input and LCD screen (THR316D)
Details
Sonoff TH16D R3 Elite (THR316D):
6-Month Temp & Humi Historical Data by Hours: Support to check the temp & hum history data by hour, day and month. Past 6-month history data can be exported in .xlsx format and accurate to hour.
Local Automatic Control: Support LAN control, the device can turn on/off automatically according to the temp & humi thresholds at different time periods. You can set 8 automatic control programs for you to save electricity bills and create comfortable surroundings.
Voice Control: Compatible with Alexa, Google Assistant. Just speak out your command, they can do on/off as you say, and check the temperature and humidity for you.
Smart Scenes: TH Origin can trigger other smart devices when the temperature and humidity reach the threshold or the device switches on or off. The device on, off, and invert can also as execute action.
More Information:
Product Type: Wi-Fi Smart Switch
Electrical Rating: 100-240V~ 50/60Hz 16A Max
MCU: ESP32
Switch Channel: Single
Output Contact Type: Wet Contact
Max Load: 100-240V~ 50/60Hz 16A Max
Wireless Connectivity: Wi-Fi IEEE 802.11b/g/n 2.4GHz
RF 433MHz: No
Works With: Amazon Alexa, Google Assistant, Yandex Alice
DIY Mode: No
Certified Compliance: CE, FCC, RoHS, tuV
Operating Temperature: -10°C~40°C
Operating Humidity: 5% - 95% RH non-condensing
Casing Material: PC V0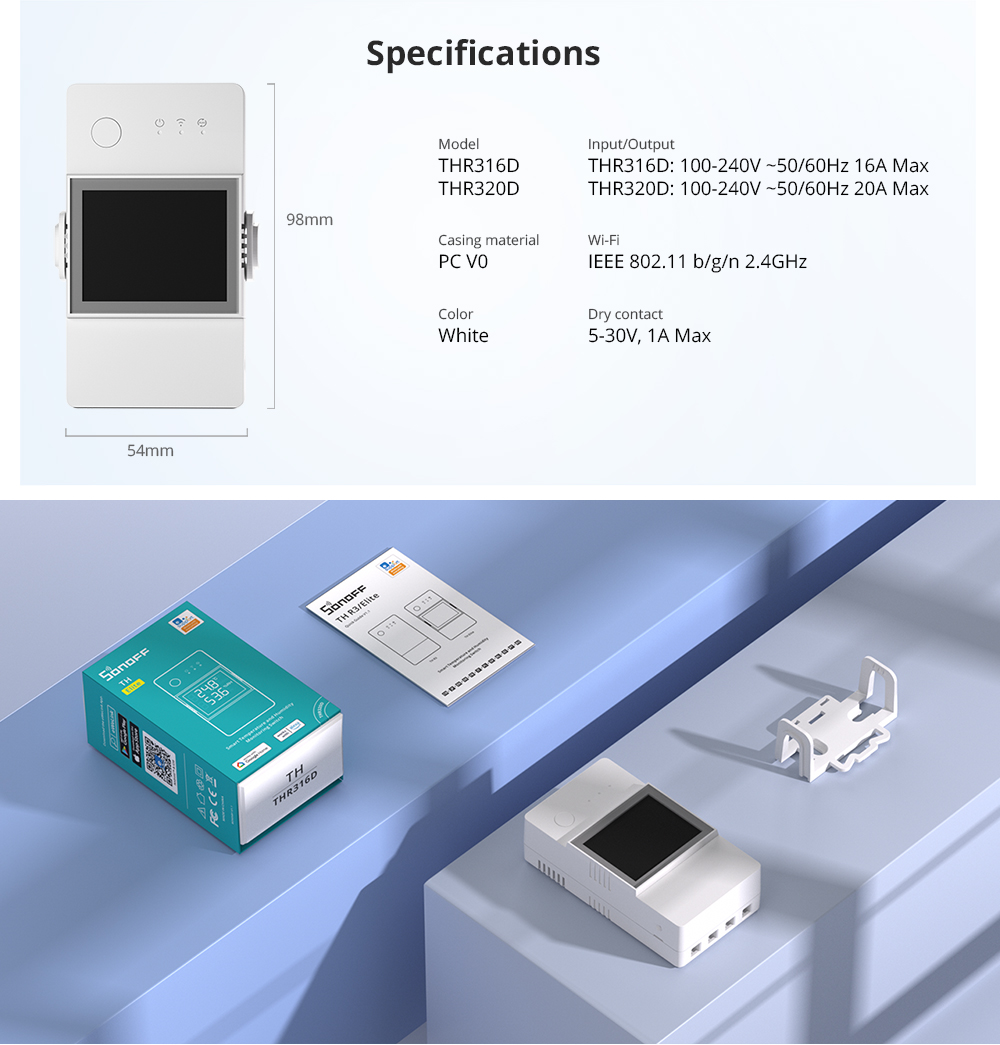 Info
Stock
More than 5 pcs in stock
Opinions